7 Best Games Like PAYDAY 2 for Xbox 360 Need to Try in 2022
7 Best Games like PAYDAY 2: Our Top Pick 👌. If you liked playing it, then we are sure that you would love to play games like PAYDAY 2, that we have carefully handpicked for you on this list.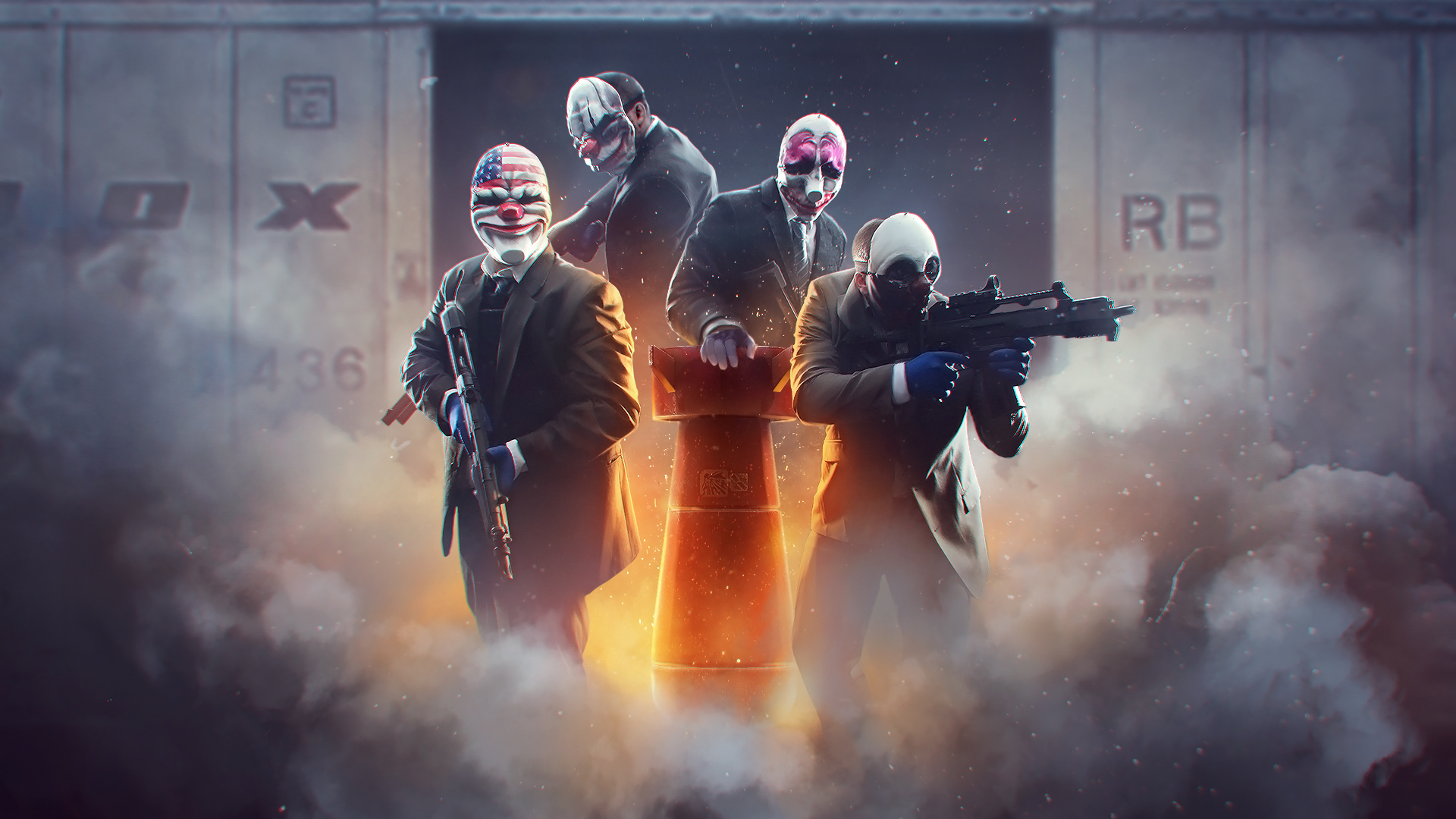 Content:
Best Games Like PAYDAY 2 for Xbox 360
Games like PAYDAY 2 for Xbox 360: Mass Effect 2,Mafia II,F.E.A.R. 3,Dead Rising 2,Port Royale 3
Genre: Action, Role Playing,
Platform: PC, Xbox 360, PlayStation 3,
Mass Effect II is a sequel to Mass Effect one, following the story of Captain Shepard in his or her journey in saving the Galaxy from Reapers. Just after the fight against Saren, Shepard dies and drifts in open space. Being collected by Cerberus and the lead man, The Illusive Man, Shepard has to investigate attacks on human colonies around the Milky Way, and discover that now the Reapers using some new insectoid called the Collectors.
You can choose from different classes to play, for example, a...
Genre: Action, Shooter,
Platform: PC, Xbox 360, PlayStation 3,
Mafia II is the second game in the franchise about Italian mafia operating in America after World War II. Vito Scalleta returns from the war in Italy being wounded. As he returns and reunites with his friend Joe, he and Henry Tomassino convince Vito to be apart of an Italian mafia in fictional city Empire Bay. Starting to work for Alberto Clemente, Vito must go through every aspect of being a part of the family and become a big thing in it.
Even though the game has an open world mechanic, you won't...
Genre: Action, Shooter,
Platform: PC, Xbox 360, PlayStation 3,
The third game of the FEAR series of games. The general outline of the whole line of these games is the confrontation of special forces, to be more precise, a soldier named "Operative", and a squad of super-soldier clones who refused to obey their superiors. Rebellious clone soldiers are capable of even cannibalism, and other details of the setting correspond to this level of fear.
Protagonists and antagonists have unusual abilities or conventional abilities, developed to an unusually high...
Genre: Action,
Platform: PC, Xbox One, PlayStation 4, Xbox 360,
Dead Rising 2 is a zombie survival game with strong beat 'em up elements. The series is known for placing ordinary people without special military skills in the center of the story. This time you take on the role of Chuck Greene, a former motocross rider, who needs to get medication Zombirex for his infected daughter. He takes part in a deadly competition that includes killing zombies for money. But zombies break free and make Greene search for Zombirex around the city full of monsters and help...
Genre: Action, Strategy, Simulation,
Platform: PC, Xbox 360,
The Caribbean, in the turbulent 17th Century. The mighty kingdoms of Spain, England, France and the Netherlands fight over the colonies. And there you are, a young sea captain whose only goal is to become the most powerful man in the New World. To achieve that goal, you may choose one of the two available campaigns: will you become an Adventurer or a Trader?If you chose the way of the Adventurer, lead an unforgiving campaign for the conquest of the seas: invasion, piracy, bounty hunting, raiding;...
What is the plot of PAYDAY 2?
Developer: 505 Games, OVERKILL Software
Publisher: 505 Games, Starbreeze AB
Platforms:PC, Xbox One, Linux,
The gang is back, and they have bigger and better plans. Objective based cooperative FPS became more complicated. The classic group of Hoxton, Dallas, Chains and Wolf got reinforcement, and now Payday Gang consists of 21 heisters, some of which are based on movie characters or even Youtubers. Players will be able to customize their own private arsenal, their masks, and skills, to complete the missions in their own way, be it stealthy sneak-in or full frontal assault. After completing missions, players will receive EXP points, money and a chance to get a special item that can be a gun modification, mask or a safe containing weapon skins.
Payday 2 is a multiplayer game, meaning, that even during offline missions players will be followed by AI characters, whose loadouts, masks and perks can be customized as well. This game has been supported by the developers for many years, and amount of DLC speaks plenty of their dedication to the player base.
↓ READ MORE