10 Best Games Like Overlord: Raising Hell You Should Try in 2022
Trying to find games like Overlord: Raising Hell? Try these 10 great games that are similar to Overlord: Raising Hell, but stand out in their own awesome ways. This is a comprehensive list of best games like Overlord: Raising Hell that have been tried, tested and recommended.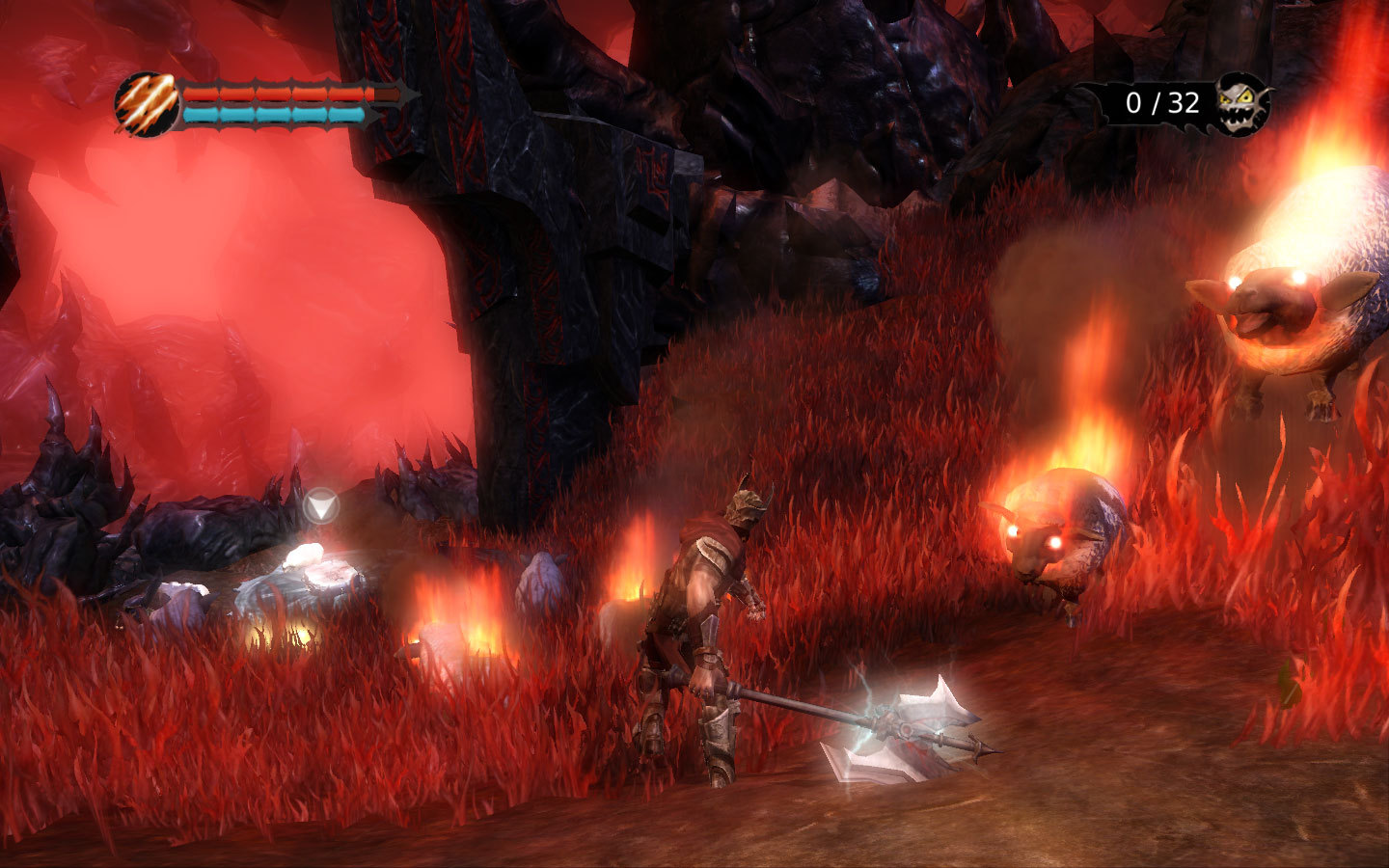 Content:
Best Games Like Overlord: Raising Hell
10 Best Games Like Overlord: Raising Hell You Should Try in 2022 Overlord,Overlord II,The Bard's Tale,Age of Wonders III,Hand of Fate,Dungeons 2,Bound by Flame,Vindictus,Darksiders,LEGO The Hobbit
Genre: Action, Role Playing,
Platform: PC, macOS, Linux, Xbox 360,
The hero of the game is Overlord, a great warrior, resurrected by predatory creatures - minions, to defeat the seven rulers of the seven provinces and capture their lands with all that is there. Overlord had a predecessor, who owned all the lands, but their present rulers defeated and killed him. And they fell into seven deadly sins, one for each.
The hero uses the old destroyed tower as a base. He brings there all the trophies and gradually transforms it into a comfortable, spacious and in every...
Genre: Action, Role Playing,
Platform: PC, macOS, Linux, Xbox 360, PlayStation 3,
This sequel to the comic dark fantasy Overlord allows the player to have fun being evil. You play as the dark Overlord who leads his armies of minions against the human Glorious Empire (which obviously mimics the real-world Roman Empire). The Glorious Empire is not "good" anyway: its leaders are trying to eliminate all magic users, so the "evil" motivation is quite justified. However, to accomplish his conquest and become a truly powerful and feared dark lord, you will have to...
Genre: Adventure , Action, Role Playing,
Platform: PC, iOS, Android, macOS, Linux, PlayStation 2,
Comedic action role-playing games have a certain public to appease and The Bard's Tale, a separate title from the series with a similar name, succeeds. Players control the Bard, a cynical, sarcastic opportunist in the world of magic and swords. He is not interested in saving the world, but when it comes to getting a reward, or his own head is on the line – he'll gladly jump into the action. And when the cult members recruited him to save the Caleigh, a beautiful princess, he considers that...
Genre: Role Playing, Strategy,
Platform: PC, macOS, Linux,
Age of Wonders 3 is a turn-based strategy game developed by Triumph Studios. It is the fourth title in the Age of Wonders game series.
Story
Age of Wonders 3 is a fantasy game. It tells the story of a conflict between the Commonwealth Empire and the alliance of dark and forest elves. While the Commonwealth desires to take over the world and push all the old customs and traditions aside, elves fight to prevent such a thing from ever happening. Elves gather all the oppressed races and nations together...
Genre: Adventure , Action, Role Playing, Indie,
Platform: PC, Xbox One, PlayStation 4, macOS, Linux,
Hand of Fate is an unusual combination of various genres. It is based on mechanics typical for deck-building board games, but also features rogue-like and hack-and-slash elements. Its approach to the storytelling is typical for tabletop RPGs like Dungeons and Dragons.
You play cards against the Dealer, who is both your DM, opponent, and narrator of your adventures. Each card represents an item, a character, or an encounter. You navigate your character through the story that unfurls as you reveal...
Genre: Role Playing, Strategy, Simulation,
Platform: PC, PlayStation 4, iOS, macOS, Linux,
Dungeons 2 is a strategy game where you take on the role of an evil lord named the Ultimate Evil that wants to restore his power over the lands he lost. While the Ultimate Evil himself is an embodied spirit, he can control minions that fight and build facilities. The Evil, in his turn, has to keep them happy so the minions could continue their work and stay loyal.
The game combines elements of a real-time strategy and dungeon manager. The simulation part of the game is focused on the underworld where...
Genre: Action, Role Playing,
Platform: PC, PlayStation 4, Linux, Xbox 360, PlayStation 3,
In this RPG where all your choices lead to consequences, you will have to choose between unleashing the powers of the beast within and rejecting the demonic influence that wants to claim your humanity.Freely develop your abilities and combat style through three skill trees: swing the heavy weapons of the Fighter, wield the sneaky dual daggers of the Ranger, or use the devastating flame spells of the Pyromancer.Recruit companions who will live, love, hate and fight alongside you against the dreadful...
Genre: Adventure , Action, Role Playing, Massively Multiplayer,
Platform: PC,
you. Take control of a mighty mercenary and leap into the heart of one of the most action-packed MMORPG experiences available. Master the art of combat as you utilize brutal combos, devastating magic and the environment itself to wreak destruction on your foes. This is unlike any MMORPG you've experienced before. This is Vindictus.Key features:Brutal Combat – Experience a complex and fast-paced combat system that raises the bar for the MMO genre. There are dozens of combos to learn and spells to...
Genre: Action,
Platform: PC, Xbox 360, PlayStation 3,
In Darksiders, you play as War - one of the Four Horsemen Of The Apocalypse. Two kingdoms, Heaven and Hell, could never solve their disagreements and battled each other from the beginning of time. "The Charred Council" arose in between two sides forming the brotherhood of Four Horsemen - War, Death, Strife and Fury. With these for horsemen on the watch and all the conflicts end, humanity has been born - a "Kingdom of Man". Council has created Seven Seals, that must be broken,...
Genre: Adventure , Action, Family,
Platform: PC, Xbox One, PlayStation 4, macOS, Nintendo 3DS, Xbox 360, PlayStation 3, PS Vita, Wii U,
LEGO The Hobbit is another installment in the LEGO series of games adapted from popular movie franchises. It is based on the first two films in Peter Jackson's The Hobbit film trilogy, that was, in turn, adapted from John R.R. Tolkien's book of the same name. Like with all LEGO games, its visual style imitates a world that is entirely made of LEGO constructions and inhabited by mini-figures.
Plot
The game follows the plot of the movies rather than the original book. LEGO The Hobbit recreates...
What is the plot of Overlord: Raising Hell?
Developer: Triumph Studios, Virtual Programming
Publisher: Codemasters
Platforms:PC, macOS, Linux, Xbox 360, PlayStation 3,
Genre: Role Playing,
How evil can you get?
Discover how corruptible you are in Overlord, the twisted fantasy action adventure where you can be evil (or really evil). In the game's seriously warped fantasy world, players will become the Overlord and get first-hand experience of how absolute power corrupts absolutely. You could be a regular run-of-the-mill Overlord. However, with incredible power at your disposal and a team of evil-minded impish critters, the Minions, on hand to do your bidding, how will you resist the temptation to be wonderfully despotic?!
Go deeper into the Overlord's twisted world as the single-player expansion content opens a series of hellish new levels, each a supernatural abyss for the game's five kingdoms: Mellow Hills, Evernight, Heaven's Peak, the Golden Halls and the Ruborian Desert. Access to each abyss is via a portal, which opens once a kingdom has been successfully conquered and the previous ruler banished to a personal hell within. However it's not just the fallen heroes that have been dragged into the abyss: the Overlord's newly loyal peasants have also been taken down into hell too.
With the undead denizens of each abyss on the attack and threatening the Overlord's reign above ground, there's only one thing for it: assemble your minion army, descend into each abyss and embark on a fresh wave of tyranny in order to return the serfs to their homelands, defeat the fallen heroes once and for all, and claim the throne of each kingdom's underworld.
INCLUDES THE OVERLORD CHALLENGE PACK:
Come and have a go if your Overlord's hard enough. All new pillaging fun with seven additional online multiplayer maps, including the competitive 'Capture the Maiden' map and 'Protect Your Power', where players must defend the Overlord's tower against waves of enemy attack.
THINK EVIL, BREED EVIL, CONTROL ALL! Get in the action and become the Overlord, the all powerful dark lord with a horde of minions to command and a land to conquer.
CONTROL A HORDE OF MINIONS Slavish and loyal they'll smash, destroy, kill and steal anything for you. Your word is law.
BECOME THE OVERLORD Do you want fear, respect, gold and power? Become the most powerful being in the world by any means necessary.
CONQUER A TWISTED FANTASY WORLD Show the Seven Heroes, demonic Halflings, and Rabid Unicorns who's boss.
↓ READ MORE