10 Best Games Like Far Cry You Should Try in 2022
Trying to find games like Far Cry? Try these 10 great games that are similar to Far Cry, but stand out in their own awesome ways. This is a comprehensive list of best games like Far Cry that have been tried, tested and recommended.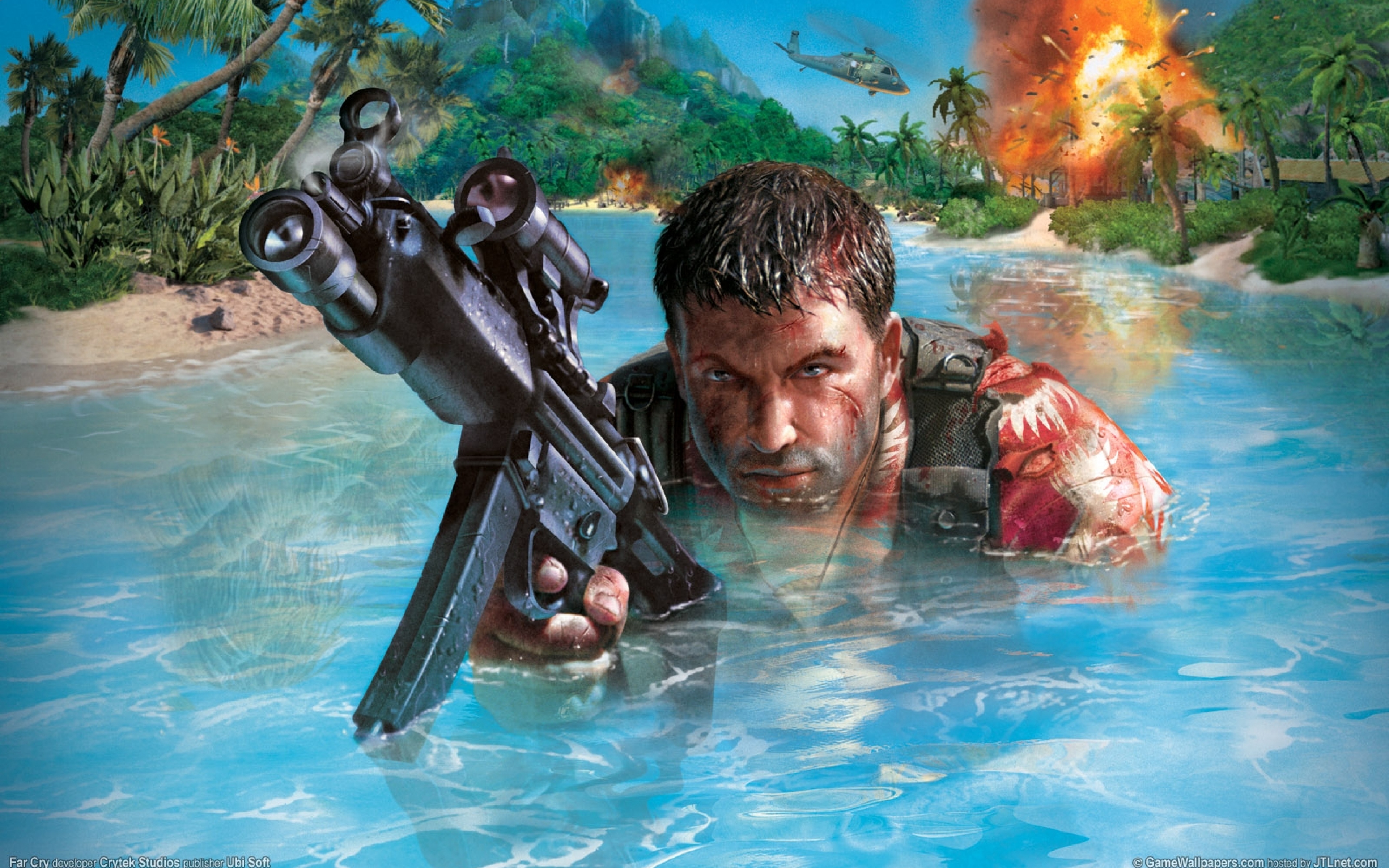 Content:
Best Games Like Far Cry
10 Best Games Like Far Cry You Should Try in 2022 Grand Theft Auto V,Far Cry 3,Halo: The Master Chief Collection,Red Faction Guerrilla,The Crew,Crysis Warhead,Enemy Front,CRIMSON METAL
Genre: Action, Shooter,
Platform: PC, Xbox One, PlayStation 4, Xbox 360, PlayStation 3,
Rockstar Games went bigger, since their previous installment of the series. You get the complicated and realistic world-building from Liberty City of GTA4 in the setting of lively and diverse Los Santos, from an old fan favorite GTA San Andreas. 561 different vehicles (including every transport you can operate) and the amount is rising with every update.
Simultaneous storytelling from three unique perspectives:
Follow Michael, ex-criminal living his life of leisure away from the past, Franklin,...
Genre: Action, Shooter,
Platform: PC, Xbox One, PlayStation 4, Xbox 360, PlayStation 3,
Far Cry 3 is absolute madness. Being the third instalment of the franchise, it has a unique plot. Playing as Jason Brody, you will understand what it is like, to be a Rambo. Vacation on Rook Islands with your friends and family quickly turned into a complete nightmare after Vaas Montenegro kidnapping everyone from the party. Jason manages to escape the cruel pirate lord with a little help from a native supporter called Dennis. Now Brody has to save all his friends and get out of the island.
To help...
Genre: Adventure , Action,
Platform: PC, Xbox One,
Halo: The Master Chief Collection is a bundle of Halo remasters developed by Bungie and 343 industries.
The bundle features Halo: Combat Evolved Anniversary, Halo 2 Anniversary, Halo 3 and Halo 4. All four games are distributed on one disc and are accessible through a unified interface. It is possible to play any mission from all four games right from the beginning of the game.
Apart from the story in the games themselves, the bundle features two CG videos which reveal that Jameson Locke is going...
Genre: Action, Shooter,
Platform: PC, Xbox 360, PlayStation 3,
Red Faction: Guerrilla is a third-person shooter developed by Volition, Inc. It is the third installment in the Red Faction franchise.
The game is set 50 years after the first game. After the Earth Defence Force saved the Martians from the oppression of Ultron corporation, a new dictatorship had been established. Alec Mason arrives on Mars to earn money and meet his brother who is later killed. Alec joins the Red Faction to free the people of Mars from the reign of EDF and avenge his brother.
The...
Genre: Action, Racing, Massively Multiplayer,
Platform: PC, Xbox One, PlayStation 4, Xbox 360,
The Crew is an online driving simulator developed by Ivory Tower.
Alex Taylor, the brother of a 5-10 motor club founder Dayton, helps his brother run some errands. But it does not go according to plan as Dayton gets killed. Alex is framed for his murder and sent to prison. Five years pass, an FBI agent proposes a deal to Alex. He will be let go if he helps expose a corrupt FBI Special Agent. Alex agrees and sets out to seek revenge.
The Crew features a vast open world that resembles the scaled down...
Genre: Action, Shooter,
Platform: PC,
Crysis Warhead is a standalone expansion of the original game, following the story and actions of Nomad's ally – SAS Sergeant Michael "Psycho" Sykes. While the events of original Crysis are taking place, on the opposite side of the island players will have to join a vehicle convoy through the jungle and after the series of violent clashes with North Korean forced, Sykes is getting a new mission, to secure and locate another container, that's reported to be carrying a nuclear warhead.
Crysis:...
Genre: Action, Shooter,
Platform: PC, Xbox 360, PlayStation 3,
ENEMY FRONT is the first truly modern WW2 FPS, featuring stunning visuals, open-ended levels and a richly interactive combat experience that breaks out of the standard model of highly linear scripted FPS experiences, giving the player full freedom to own their playing style. Intense Combat, Sniping, Stealth and Sabotage – all are viable approaches for the player, maximizing player engagement and replayability. Against the visceral backdrop of breathtaking European locales, the player takes on the...
Genre: Adventure , Action, Simulation, Indie,
Platform: PC,
CRIMSON METAL Is an old school, hardcore, dynamic, brutal, challenging and atmospheric first person shooter experience. We believe that in the recent years a lot of modern games lost the sense of accomplishment older games evoked, instead letting you effortlessly plow through the game. In other words - this game is not for faint hearted.StoryFour elite counter-terrorism squads storm secret cyborg and biological-warfare weapon production facilities. But none of the personnel, chief commander or the...
What is the plot of Far Cry?
Developer: Ubisoft, Crytek
Publisher: Ubisoft Entertainment
Platforms:PC, Xbox 360, PlayStation 3,
The game that started the popular Far Cry series. The player assumes the role of Jack Carver, a former special forces operative who became a ferryman. The protagonist was hired by a journalist Valerie Constantine to escort her to a remote Pacific island. Soon after they arrived, the boat was attacked, and Valerie went missing. Now Carver is stranded on an archipelago covered by tropical rainforests, which are hiding an abandoned Japanese warship, a secret lab, and an active volcano. On a search for Valerie, he will fight a gang of mercenaries and discover the monstrous experiments that are carried out on this islands.
Carver eventually gains access to a variety of firearms. He's also equipped with binoculars that allow him to see and even hear the enemies from far away. Stealth and detection are the central aspects of the Far Cry gameplay. The lush vegetation in the jungle offers perfect cover, so both Carver and his opponents can hide and sneak behind each other's backs. The design and huge size of levels allow for a variety of routes and approaches to complete each mission, with use of stealth, surprise attacks, sniping, or another tactic of your choice.
↓ READ MORE